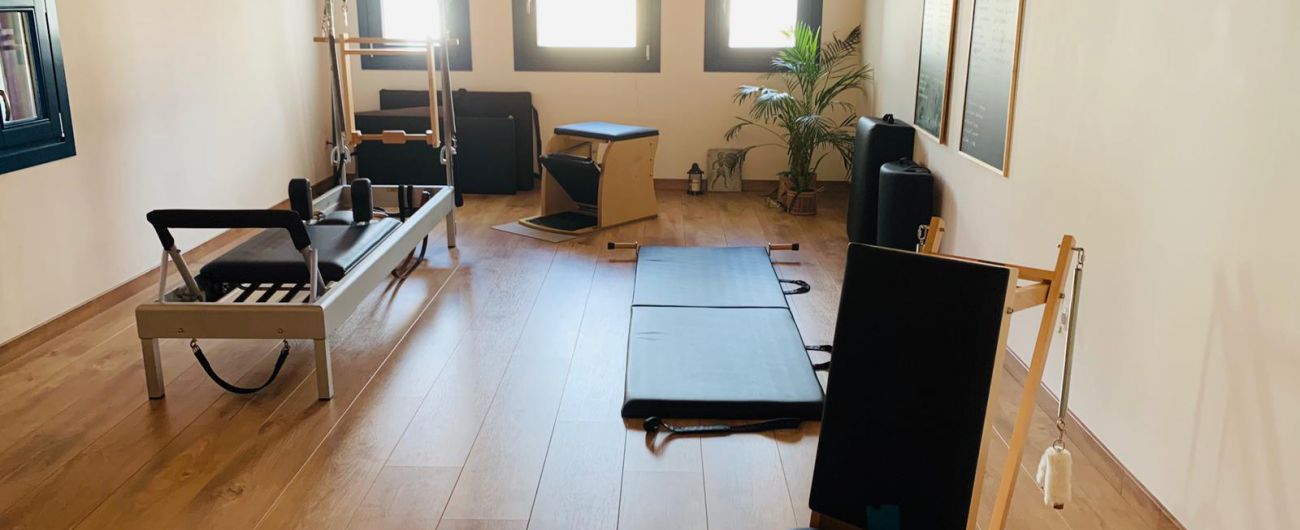 Thursday 16th July 2020 | published by Eva | categories: Pilates, Trajectory, Health
CLASSICAL PILATES BADALONA
Private classes with equipment
Classical Pilates is a holistic training system. It makes clients get strong, flexible and get an stable spine.
QPILATES Badalona offers private classes with equipment: Reformer, Half Cadillac, Baby Chair, Wunda Chair, Small Barrel, Toe Stretcher, Foot Corrector, Classic Mat (from ARREGON PILATES EQUIPMENT and GRATZ)
We follow workshops imparted by Classical Teachers as Luz from Luzlife Studio (Virginia, EEUU), Pilatistic Old School (Tiana) and Kathy Ross Nash.
Classes imparted by Eva Queralt, see her knowledge